Axle & Differential for 1995 Mercedes-Benz SL 320
No.
Part # / Description
/ Price
Price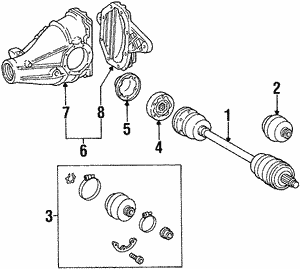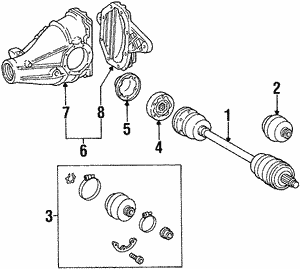 Axle Assembly
Axle Assembly, Left
E430. Without 4matic. Sl320. 320, all. Bolt On Driveshaft. From Chassis/VIN A604351.
Boot
Outer Boot, Left
500, 600. 300 series. 300 & 320, auto trans. 400, 420, 500, without asr. Standard. C280. To Chassis/VIN F230613.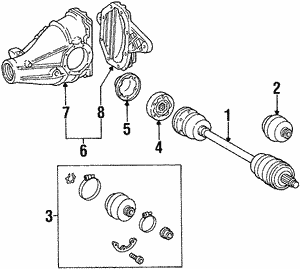 Axle Housing
Housing
All. S430 4-matic, s500 4-matic. 3.2L. Sl320. E300. Sedan, wagon, without 4-matic, c320. Slk230. Coupe/convertible, clk320.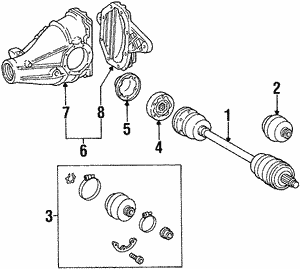 1 This price excludes a refundable manufacturer's core charge. Add the part to your cart to see the core charge.
Related Parts